The Latest in Callaway County
October 16th, 2018 by Helen Wilbers
Westminster College and the Coalition Against Rape and Domestic Violence are introducing a new resource for college students.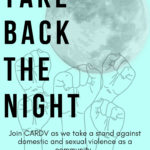 April 6th, 2018 by Helen Wilbers
Area activists will gather on the courthouse steps to "take back the night" next week. Fulton's Coalition Against Rape and Domestic Violence will be hosting its own Take Back the Night event at 7 p.m. Tuesday at the Callaway County Courthouse. Anyone with an interest in ending domestic and sexual violence is welcome to attend.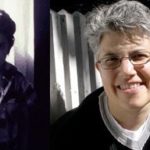 March 13th, 2018 by Helen Wilbers
A speaker coming to Fulton on Wednesday has experience both as a survivor of sexual assault and a leader in the fight against it. Olga Trujillo will give a series of three free talks, all of which are open to the public. At noon, she'll speak about dissociative identity disorder at William Woods University's Ivy Room. At 4:30 p.m., Trujillo will give a talk titled "The Impact of Physical and Sexual Violence" at William Woods' Dulany Auditorium. She'll repeat the talk at 7:30 p.m. at Westminster College's Hermann Lounge.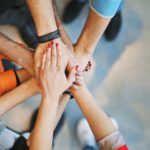 December 31st, 2017 by Helen Wilbers
Local law enforcement officials want to be clear: They work only with certain victim advocacy groups. In Callaway County, that's the Coalition Against Rape and Domestic Violence. In Cole County, it's the Rape and Abuse Crisis Service and Cole County Prosecutors Victims Advocate. During a Dec. 29 meeting, Callaway County Sheriff Clay Chism, Fulton Police Chief Steve Myers and Holts Summit Police Chief Kyle McIntyre affirmed they're currently not working with any other groups. "We had several community members reach out to us," Chism said. "Based on inquiries we'd received we felt it imperative to reach out to clarify that we have a longstanding partnership with CARDV."